Using commercial kitchen supplies in kitchens
Have you ever took a tour and explored each and every area of your favorite restaurant, or any other famous restaurant in your area? No, we don't just mean the restroom facilities, but the entire area. If you have, you would have probably noticed tons of things you hardly know anything about, or the common things used in a kitchen but look fairly different from the ones you've in your home's kitchen. These are probably a few of the things included in commercial kitchen supplies.
This particular kitchen stuff tends to be widely popular among large restaurants, hospitals, and many other places where there is a need to serve a large number of people on a daily basis. However, nowadays, a lot of people have started using such commercial kitchen supplies in their home kitchens as well. The rather obvious reason behind this increased use of such supplies in home kitchens is probably the numerous advantages they offer over the usual home kitchen supplies. They help people cook better quality of food, as well as enjoy a fine dining experience. After all, usually, one goes to restaurants not just for eating better quality food, but also for the overall enhanced dining experience.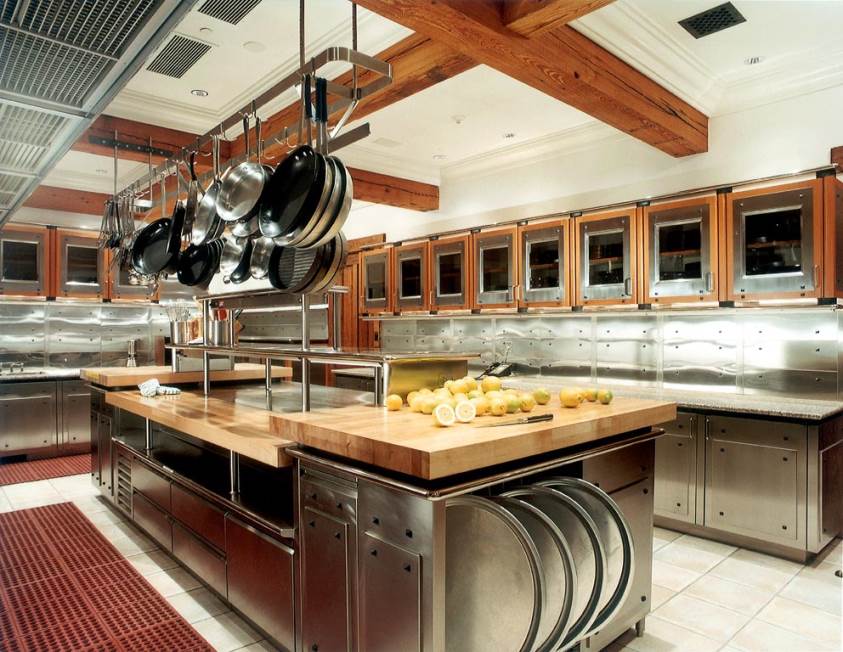 Everything used in popular restaurants and other such places, ranging from peelers to dining tables and chairs, are known as commercial kitchen supplies. Now, we already know how challenging a task of buying kitchen equipments is, let alone buying it for an establishment like a restaurant or other such places. Hence, one needs to keep a lot of things in mind while buying such commercial kitchen supplies, especially if they aren't buying for their home but for their restaurant for other such place which would be serving a large number of people.
Some of the important things to keep in mind are:
Understanding your specific requirements
A lot of people may just simply consider going for the type of equipments their competitors or other such people are using. This may lead to having to deal with quite a lot of hassles, as everyone's requirements tend to be different. Expert chefs and other such people often suggest one to avoid following others, including the leaders in their particular field, and instead focusing on their own specific requirements. This helps one choose the right type of equipments they need, based on their own requirements.
This may usually help one take a much better decision, as it allows one to be more creative and make the most of the resources available to them.
Space and budget
These are the two other most important factors. The space one has at hand for such commercial level kitchens varies widely. Some may get to work with a large and comfortable area, while some others may just have to make most of a rather much smaller space they have at hand. In such cases, the planning needs to be done differently.
If one is on a much smaller space, they need to plan really well to make the most out of it, make it a comfortable working area despite the challenges posed by limited space, as well as manage to store all the important equipment they'd need. In such cases, the ideal option seems to be going for the most compact kitchen equipments, which come with low space requirement but doesn't compromise much on the functionality front.
Going with professionals
Sometimes, the task of choosing the right commercial kitchen supplies may get too challenging, especially if you've never done anything similar before, or have a much smaller space to work with. In such a case, your best bet would be to go with professional kitchen designers. They are usually experts at what they do, and can help one develop a comfortable working and cooking area from scratch.
Also, they're usually well aware of the prices of different types of commercial kitchen equipments, as well as the quality offered by different brands. Hence, they may help you take the right decisions in choosing all your equipments, as well as save quite a lot of money.
Similarly, if you're low on space, they help you decide which will be the most important equipments you need to go for. You can consider skipping all the rest which you can do without.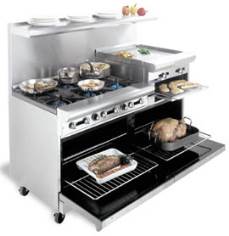 Requesting assistance from your chefs
If you aren't a chef yourself, and need to choose the right commercial kitchen equipments for setting up your kitchen which would serve a large number of people, one of the best things to do is to ask for suggestions from your chefs. After all, they'll be the people who'll be spending most time in the kitchen, and they know exactly what would be needed to run the place efficiently and comfortably.
Not leaving anything to be done later
It's also seen that a lot of people like to decide on only a few things at the start, and choose to buy the rest later on, when they'd be able to discover more of their important requirements. However, this may turn out to be a mistake, as most of the time one hardly manages to find the time needed to focus on buying more equipments for their commercial kitchen once they start operating. If they try to do that, they'll probably compromise on the efficiency of the place, and also, starting to use new things after getting used to work with the old setup may get a bit challenging.
Hence, if you're unsure about what things you'd need in the future, you may consider hiring professional kitchen designers to decide on that. But you surely need to consider getting everything you want well before you open up. Though you may still miss out on a few things, those may not be some very important ones and you would probably be able to buy them later comfortably.
Images found on:
http://www.foregreensolutions.com
http://www.hoodmart.com
http://img.8-ball.net
http://kitchencove.net