Separating the yolk from the egg white can be frustrating. But those days are over thanks to this egg white separator from Quirky.
All you have to do is place it over the yolk, squeeze the silicon pocket and release it again to suck the egg yolk up. The yolk will stay in the transparent chamber so you can easily move it. If you want to get it out, simply give it another squeeze.
The top chamber is made from textured silicone and the yolk chamber from plastic. This means that you can easily wash it by hand or put in in the dishwasher.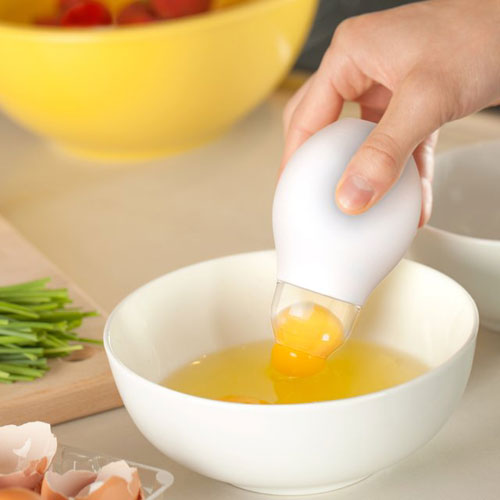 Tip: you can save some money and use a plastic bottle instead. Squeeze it, place it over the egg yolk and release the bottle to suck the yolk up.
You can read more about this egg white separator on Fancy.